Building Control
Make an application
Our forms have been updated to reflect the changes to the building regulation process from 1st October 2023. Our online submission portal is being updated, you maybe asked for additional information to reflect this subsequent to your application.
Click on APPLY ONLINE and fill out the online Building Regulation Application form, upload your drawings and pay online. Alternatively click on Download from our APPLY page for the application form and email together with your drawings to building@stgbc.org.uk or post to our office.
Which type of application is required?
There are three methods of applying for building regulations for your project:
Approval with Full Plans
Approval with Full Plans can be used for any type of work, where you require your drawings to be checked and approved. This must be accompanied by the statutory plan fee, scaled drawings and supporting details. You can commence building works prior to approval being given but it is not recommended.
Building notice
A building notice can be submitted for small domestic works and often no plans are needed. However, we may sometimes ask for further information (eg, structural calculations and specifications) depending on the type of works. This should be submitted at least 48 hours before the work starts and must be accompanied with the statutory fee. No approval is given with a building notice.
Note: You cannot use a building notice for commercial works or where you are building within 3 metres of a sewer.
Regularisation
If works were carried out without Building Regulation consent, started on or after 11 November 1985, a retrospective application relating to the unauthorised works can be submitted. Depending on the circumstances, exposure, removal and/or rectification of works, structural calculations may be necessary to establish compliance with the Building Regulations. This must be accompanied with the statutory fee and any drawings and details.
What will the cost be?
We set our charges locally within a framework set by Government. We aim for our charges to be fair and set at a level to cover our costs only.
Guidance sheets on our charges can be found at the bottom of the page. Payment can be made either as part of your online submission or for email and postal applications over the telephone or by submitted a cheque made payable to STG Building Control. A guidance sheet on our terms and conditions on service delivery and fees can be downloaded at the bottom of the page.
Charges assume work will continue at a reasonable speed through to satisfactory completion. Where no visit has been requested for a period in excess of 12 months we will automatically archive the file as 'non active' for the purposes of building controls standards. If reactivated, it may be necessary to re-estimate the charge for remaining inspections to reflect current costs/hourly rate.
A minimum of £75.60 is payable to recover any 'non active' application(s).
Site Inspections
Once your application has been received, if acceptable, it is registered and an acknowledgement letter sent to the applicant/agent.
You will need to contact our office by telephone on 01634 331133 to book your site inspection(s), alternatively, you can now book your site inspections online by logging into your account (or creating an account if you haven't already done so). If you fail to notify Building Control at relevant stages it may result in us asking for work to be exposed or being unable to issue a final certificate. This could lead to problems if the property is sold.
Please be aware that repeated cancellation of site inspections may incur additional charges.
Building Regulations for New Dwellings and Infrastructure for Electronic Communications
On 26 December 2022, the requirements of Part R of Schedule 1 to the Building Regulations 2010 – Infrastructure for electronic communications took effect in England. All building notices, full plans applications or initial notice submissions for new dwellings after this date must be accompanied by a Connectivity Plan. Without this document, the application or notice cannot be validated.
The Approved Document R Volume 1 defines the Connectivity plan as: –
A model form template for developers to provide information to accompany each application for Building Regulations approval containing sections for information that developers are required to provide, including the particulars of connection to a public electronic communications network, and sections for developers to provide further information to assist with the building control process.
The details on the scope and submission of the Connectivity plan can be found in Approved Document R Volume 1, Section 3 (page 19) and the Model form template in Appendix B may be used. Downloadable copy can be found below.
Reversion of works from an Approved Inspector
Information about how to make a reversion application in the case that the initial notice from an approved inspector ceased to exist.
Where an approved inspector is no longer able to carry out their function, for whatever reason, and the work has not commenced the Initial Notice will need to be cancelled in the first instance to allow another approved body, such as your local authority building control team, to undertake the regulatory work. The cancellation notice can either be submitted by the approved inspector or by the person carrying out the work. There is a prescribed form that need to be used which can be found in the downloads below.
Where the approved inspector is no longer able to carry out that function, for whatever reason, and the work has commenced the Initial Notice will need to be cancelled in the first instance. The work will then need to revert to your Local Authority Building Control team in the form of a reversion application. Your local authority building control team are the only body allowed to retrospectively approve work. Again, there is a prescribed form the notice should take which can be found in the downloads below.
The reversion process
Prior to any reversion process with the local authority Building Control, the person carrying out the work or intending to carry out the work must provide and issue the Council with the following key information and documentation:
The formal cancellation of the original Initial Notice on the prescribed form in accordance with the Building Act. The cancellation notice can be downloaded below.
Details of the Approved Inspector's plan certificates, visits, inspections, actions and outcomes
All relevant technical information, plans, approvals, statutory consultations, formal agreements, specialist engineer reports, third party warranties, etc where they exist
On receipt of the above requested information, we will require a new reversion application to cover the elements of building work in conjunction with the works described on the original Initial Notice plus the associated application fee to allow us to continue with the reverted application through to the completion stage. A reversion application form can be downloaded below along with the guidance notes.
Making a payment
The fee payable is a regularisation fee which does not have VAT and requires to be individually assessed. Please contact the team on 01634 331133.
Guide to extending your home
This guide gives homeowners advice on extensions, conversions and renovations at your property. Click here to read this helpful guide.
Reimbursement to Building Control under the Building Safety Act 2022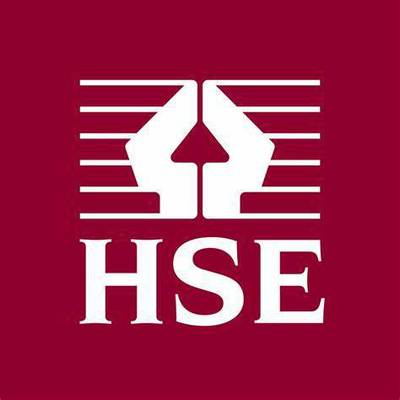 Under Section 13 of the Building Safety Act 2022, the Building Safety Regulator (BSR) may request assistance from the partnership in respect of High Rise Buildings. The reimbursement rate paid to us by the BSR for financial year 2023/2024 is set at £51 per hour plus VAT. This figure will be subject to regular review.
Download Documents