Back to the future at LABC President's Reception 2019
LABC's annual President's Reception marks the handover from the current President to the holder of the post for the following year. This year's event, held at the Royal Society in St James' London, saw more than 150 guests journey back through the decades to celebrate 30 years since the formation of the District Surveyor's Association – the precursor to LABC.
But the event also had a serious side with the organisation looking forward with an announcement of new Chief Executive Lorna Stimpson and restating its commitment to radical change in the building safety and regulatory regime.
Outgoing 2019/20 President, Dave Sharp, took guests through the history of the building regulations since the 1980s, covering the introduction of regulatory competition, PFI, outsourcing, performance targets, recession, red tape challenges, value engineering and austerity.
Looking ahead he said "LABC is 100% committed to radical change in the same way that we were 100% committed to Dame Judith's Review. We'll continue on our journey to jump out of the current decade so that public service building control is a force for major improvement in the new decade".
He speculated that perhaps the way forward was to return to the days of the District Surveyor – with tough, independent local regulation and enforcement, saying, "I've liked the concept of a District Surveyor being responsible for regulating building standards in a geographical area. Perhaps, we may end up as District Surveyors again under the new Building Safety Safety Regulator."
In addition he highlighted LABC's continued investment in standards, quality management, competence and learning as well as the work we are doing at MHCLG with other regulators and through the Industry Response Group.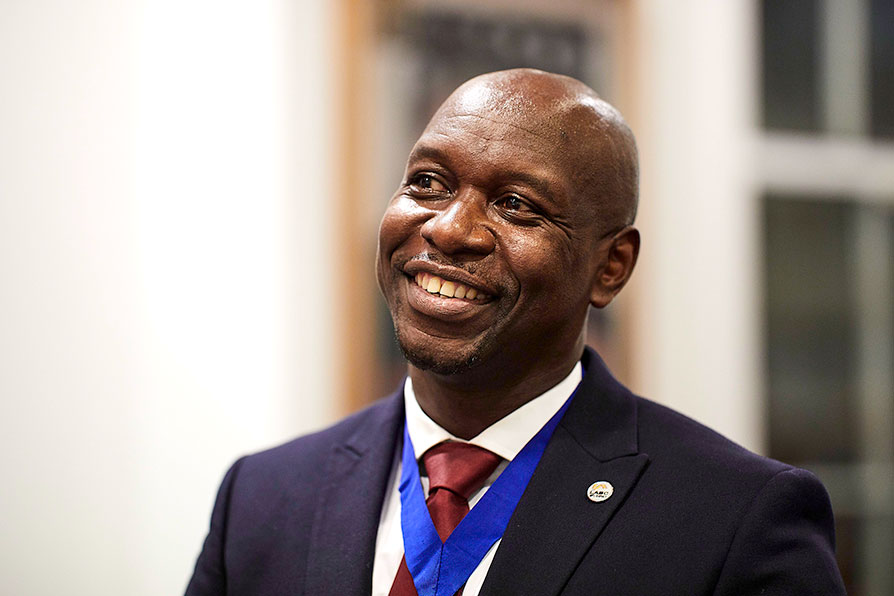 The 2019/20 President will be Anthony Oloyede, Building Control Manager at the London Borough of Hillingdon (pictured above).
Trainee of the Year
The 2019 trainee of the year was Chris Pratt from Devon Building Control Partnership (below). Chris transferred into public building control just two years ago, has passed a level 3 BTEC in construction and has just started a level 4 HNC.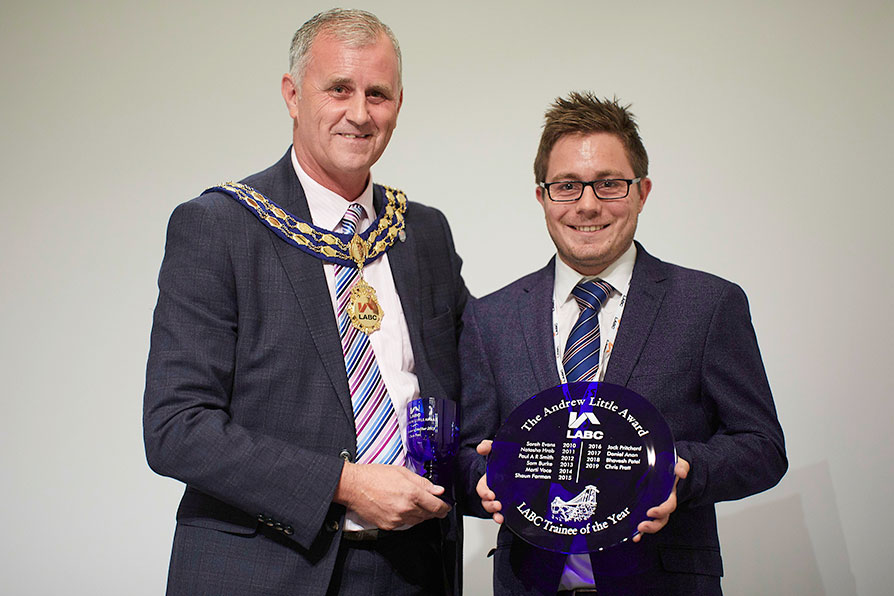 Also on the night...
The first of LABC/CIOB's level 4 and 5 Public Service Building Control Diploma graduates received their certificates from the Chartered Institute of Building Chief Executive, Caroline Gumble: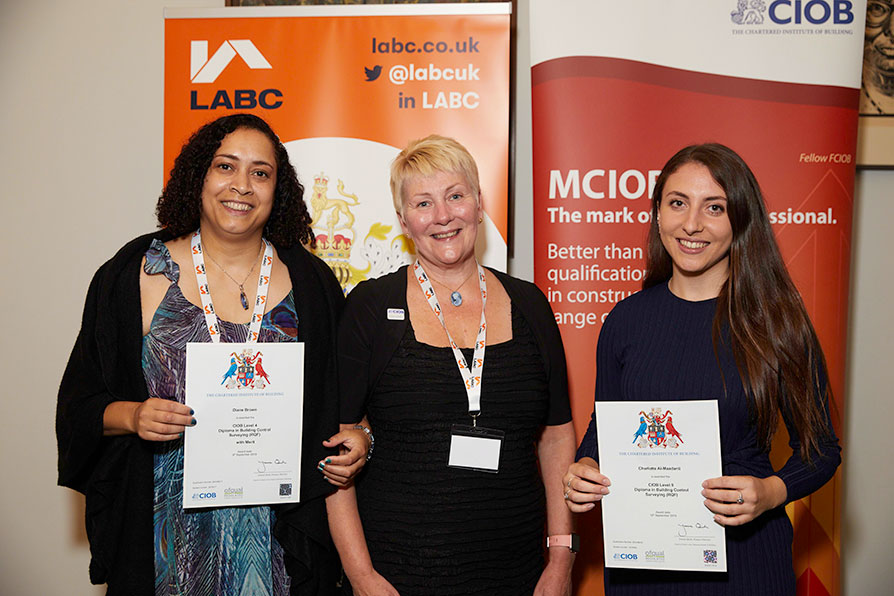 The guests enjoying the historic surroundings of the Royal Society: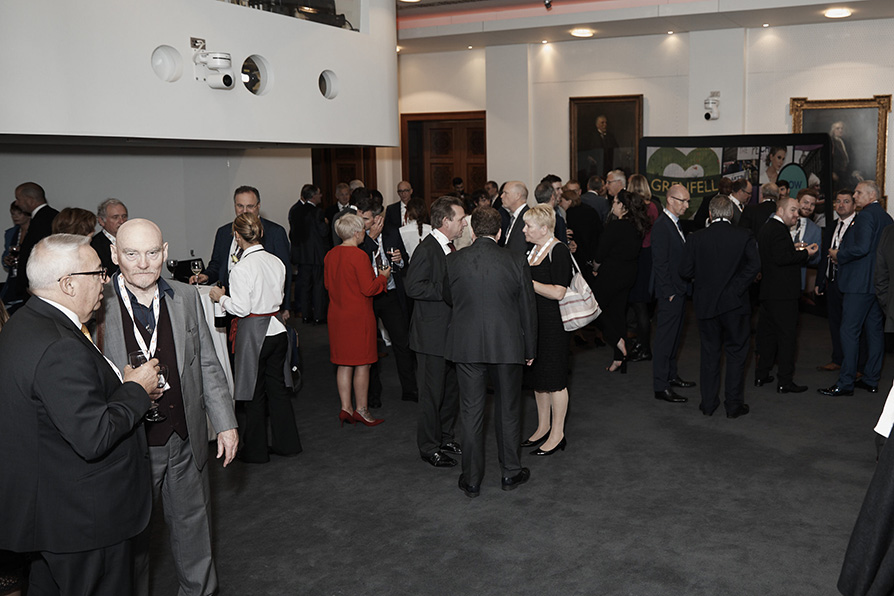 Journeying through the decades: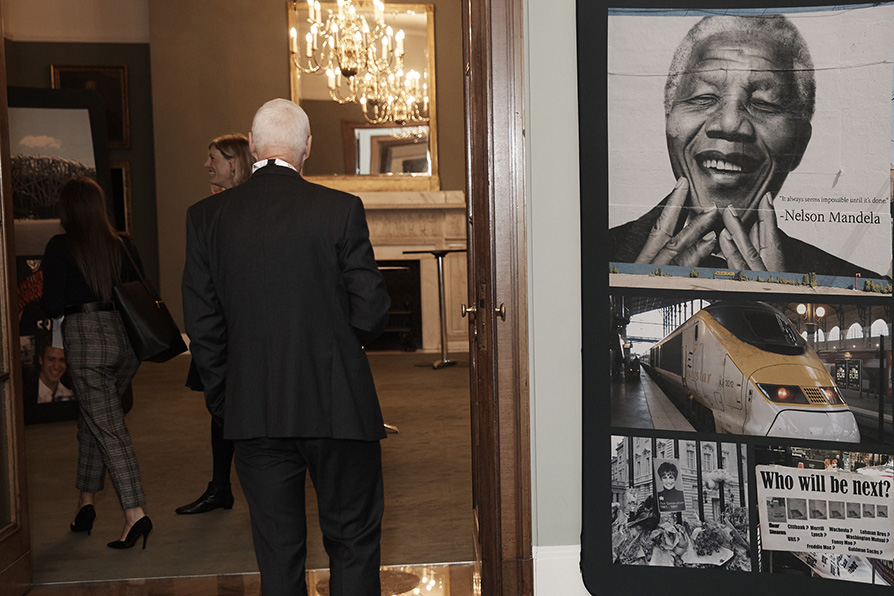 Rousing words from Chief Executive of LABC, Paul Everall: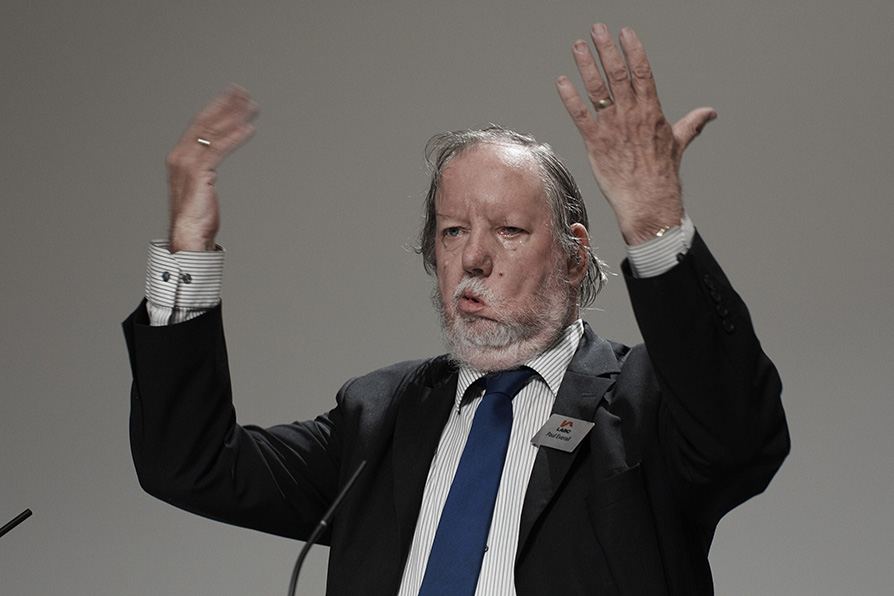 Good news for charity
Each year the President nominates a charity and this year, with the help of our members and customers, more than £41,000 has been raised for construction industry cancer charity We Build the Future (and Cancer Research).
The next President, Anthony Oloyede, has nominated the Construction Youth Trust as his charity for 2019/20.