Can a downstairs toilet be removed from a home?
If it's proposed to alter or remove a downstairs toilet from a home, you're likely to need to apply for building regulations approval for the works. In most cases, and where the toilet is the only one at the entrance storey of a dwelling, the removal of a WC is a material alteration. You will need to retain a suitable toilet provision in the entrance storey in some form to comply with the regulations. 
After the alterations have been carried out to the home, the toilet facility should meet the standards required of a visitor accessible toilet. The exception is where the original toilet did not achieve this standard. In this situation, the alterations should not result in a toilet facility in the entrance storey that is less satisfactory for a visitor to use than it was before the building works were carried out.
The diagrams below show two examples of a suitable visitable toilet facility.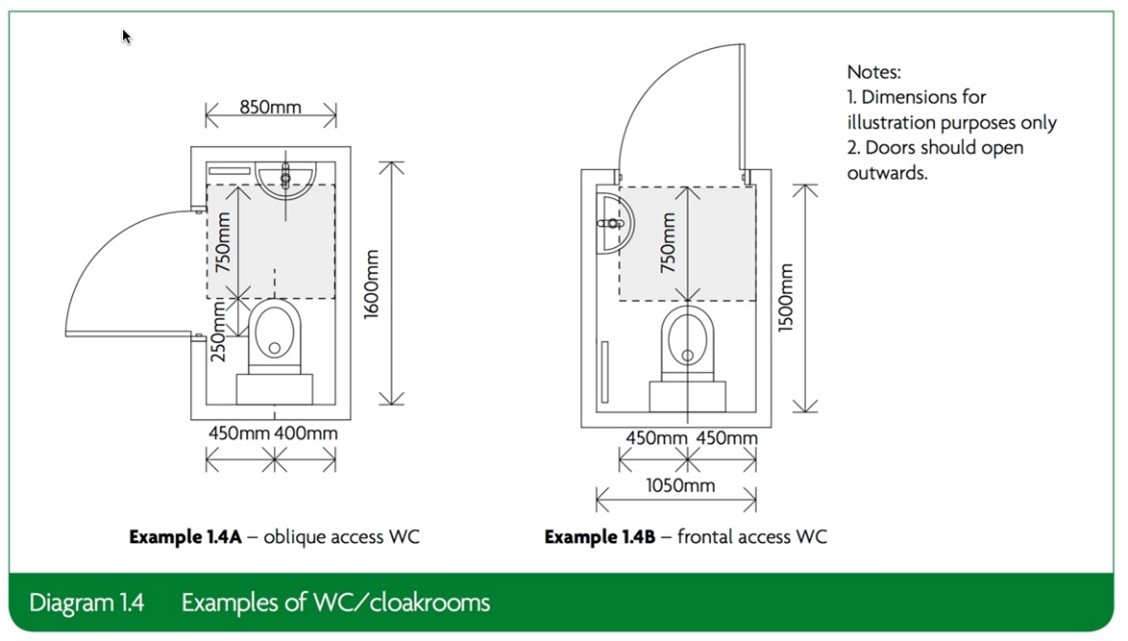 If the original toilet met this standard or was an improvement on this layout, the toilet after alteration should not be less suitable than that shown in the diagrams above. 
In England, some dwellings are constructed with a higher standard of toilet provision with more space and features at the entrance level. These are created by the application of optional standards to building regulations. These facilities are to enable some dwellings to be adapted so that they can be more accessible for people as their circumstances change throughout their lives and for other dwellings to be suitable for wheelchair users.   
Examples of these layouts are shown in the diagrams below.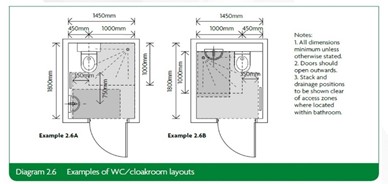 It is advisable for these facilities to remain in place or where they are altered, they are changed in a way that is easily reversible. Building regulations do not restrict the alteration to these facilities beyond that required for a visitable toilet facility.